Over the past few years, global funding in Artificial Intelligence (AI) startups has increased dramatically. In fact, the global AI market is expected to grow in size to about half a trillion U.S. dollars by 2024. A few years ago, AI was a novelty. Now, it is emerging as a valuable business tool in Wisconsin, as businesses rush to pour funding into AI startups and acquisitions. 
From innovative robot companions to facial recognition technology found on every iPhone, artificial intelligence is the new buzzword. And the School of Computer, Data & Information Sciences (CDIS) and the Computer Sciences Department at UW-Madison are at the forefront of meeting increasing market and student demands for AI development and expertise.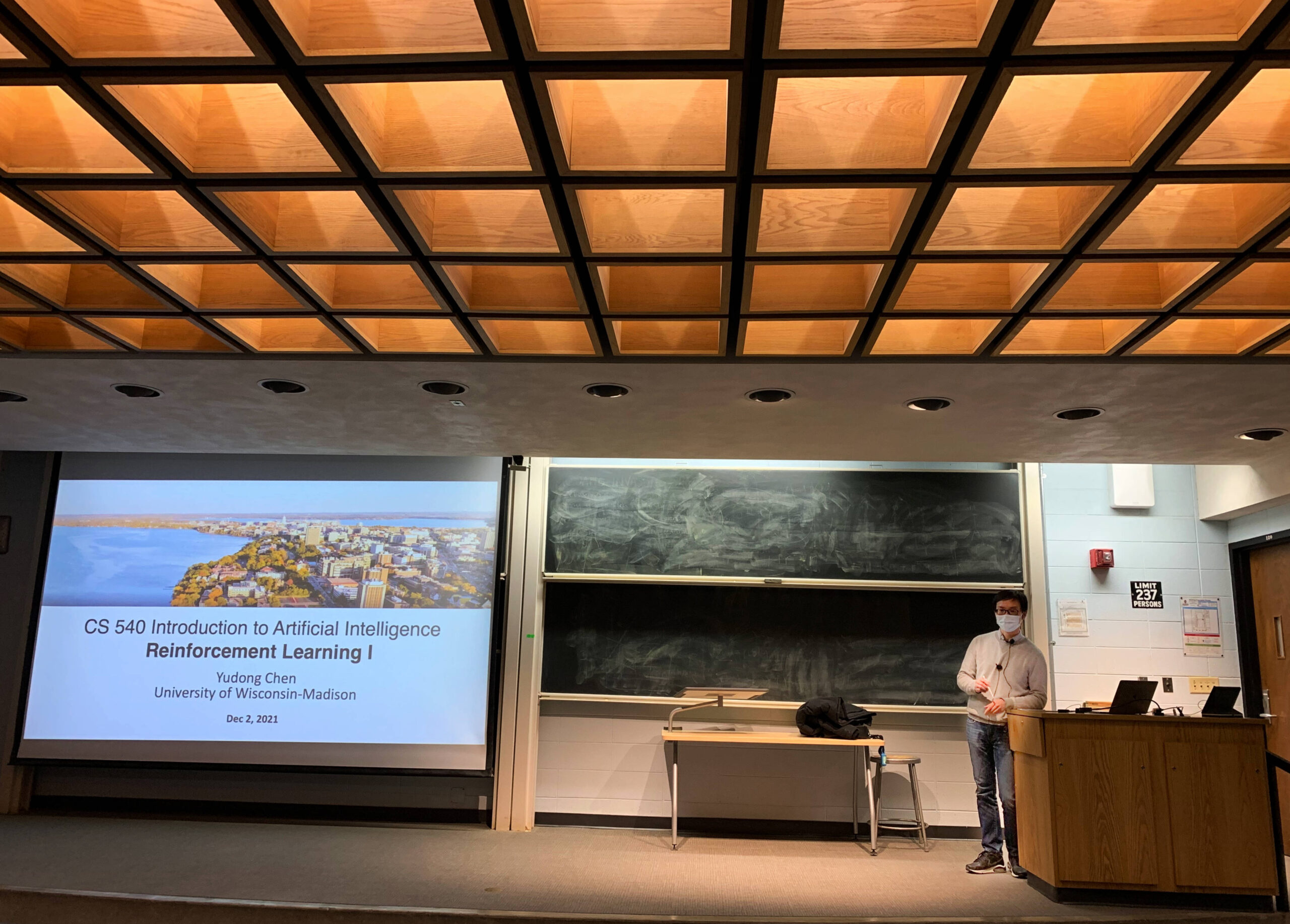 From spring 2012, when 55 students enrolled in the class, to consistently having an enrollment of over 300 students for the past five semesters, CS540 has come a long way. At UW-Madison, CS540 is one of the most sought-after courses. This fall, CS is offering three different sections, with over 350 students enrolled in the course.
The course introduces students to AI, which has existed in some form or another for 60 years. Now, with many smartphone apps, including Uber and digital voice assistants like Amazon's Alexa, AI is rapidly becoming a part of our daily lives. According to Yingyu Liang, an assistant professor in the  Computer Sciences Department who started teaching CS540 this fall, the course provides a strong foundation for students to dive deeper into the direction of working in both academia and industry.
There are 10 homework assignments, each acting as a mini-project, in which students learn how to apply what they learn during lecture to a number of real-world problems.
"We've had assignments in which students had to design computer programs that classify images such as 'Is this a dog? Is this a cat?' It's challenging but fun," says Computer Sciences Associate Professor Yudong Chen, who is also teaching CS540. 
Liang and Chen, in addition to Assistant Professor Josiah Hanna who also teaches the class, use an innovative mode of instruction that divides each lecture into three blocks — quizzing students at the end of each block before proceeding to the next — to evaluate and deepen their understanding of the material just taught.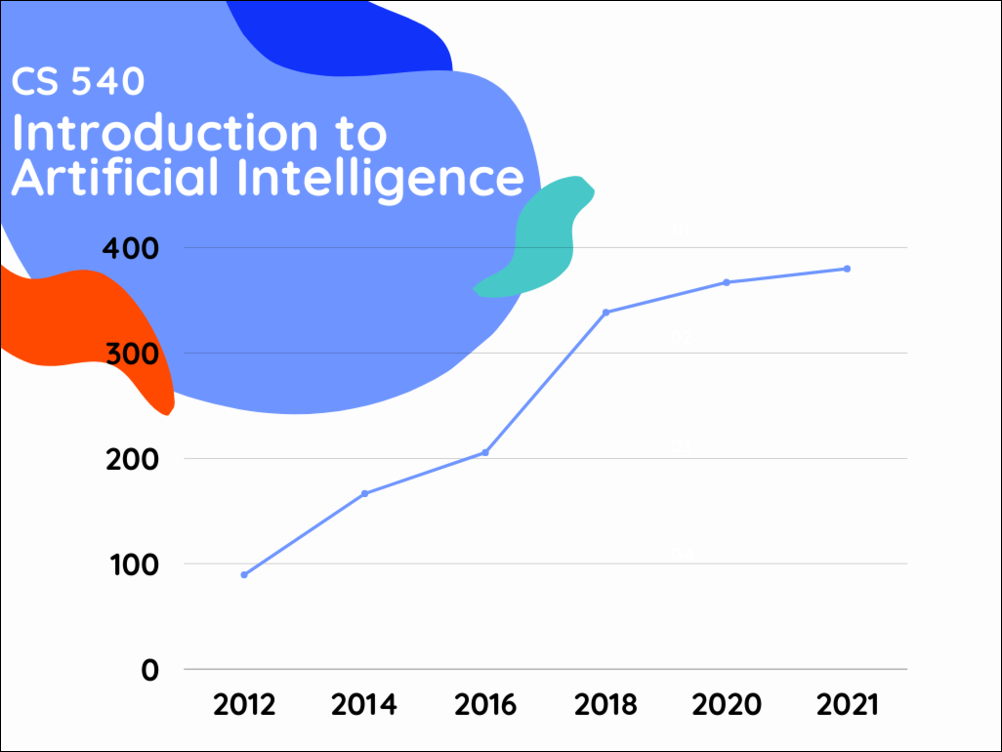 "The course is similar to other CS courses in having a mix of programming projects and exams," says Hanna. "But one aspect that is unique is that AI emphasizes probabilistic and statistical thinking as opposed to discrete mathematical reasoning that many other CS courses require."
The course uses Python and explores several popular AI topics such as machine learning, game theory, data mining, reinforcement learning, neural networks, and the ethics of AI. Moreover, CS 540 has 12 peer mentors in addition to teaching assistants, who are available throughout the week to provide support to students.
"I hope students can learn the basic concepts and methods of artificial intelligence, implement the important methods they learn in the class, and grow to love this topic," says Liang.
By Arushi Gupta