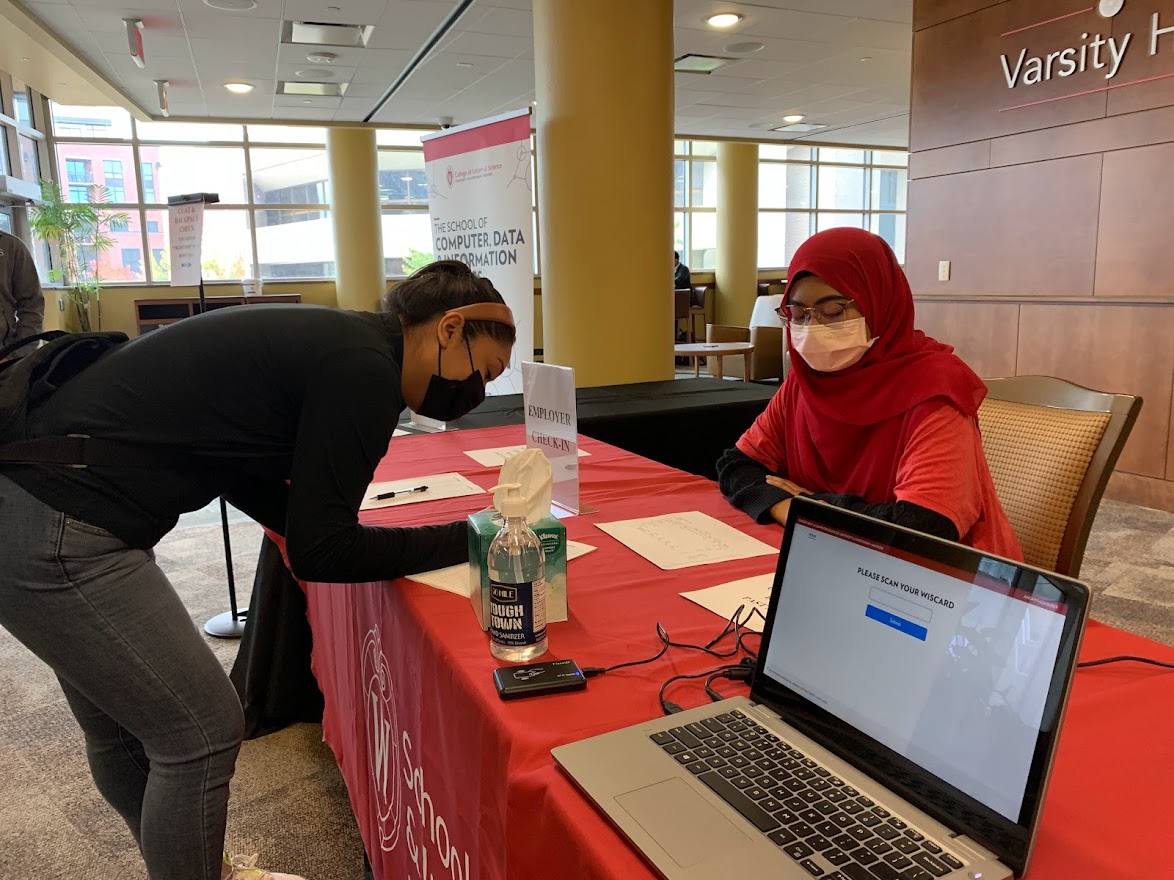 Spring Job Fair Announced for February 15, 2022.
The School of Computer, Data & Information Sciences (CDIS) just announced it will hold its spring job fair on February 15, 2022. The event will be in person on the University of Wisconsin–Madison Campus.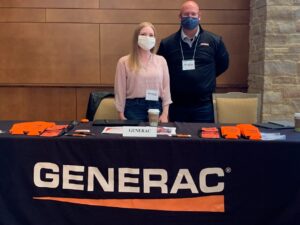 The February event will build on the September 22nd, 2021 event which was the first CDIS job fair. While the Computer Sciences (CS) department has been hosting successful job fairs since 2006, this year marked the first time that CS joined forces with the Statistics and iSchool departments to host a school-wide event that attracted students in statistics, data science and information science in addition to computer sciences. CDIS is home to both the largest (Computer Science) and fastest-growing (Data Science) majors on campus.
"This fall's job fair represented an important milestone. The expansion to include the whole CDIS school recognizes the importance of data and information sciences as peers with computer sciences." says Professor Barton Miller who directs the job fair.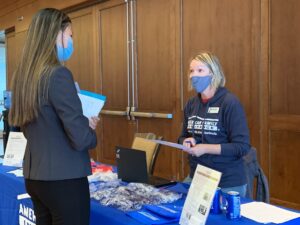 Despite challenges presented by the pandemic, the in-person fall job fair had strong attendance with 22 companies and almost 1,000 students in attendance. Since Computer Sciences held the event online in 2020, the transition back to an in-person format was received quite positively by students and employers alike. CDIS expects an even stronger turnout in February.
"It's such an amazing turnout, and attendance is really something that we've struggled with while in a virtual environment," says Christy Poterfield, a recruiter for AmFam. "To be back in person and see this much interest was super encouraging."
While the fall job fair included companies who have attended for several years including Epic, American Family Insurance, Amazon/ShopBob, and others, the event also included many newcomers including Generac Systems and Deloitte making an appearance at the CDIS Job Fair for the first time.  
"We do a lot of work with the UW, and we've got UW professors coming out to teach us on our campus," says Blake Campbell ('03) who is a software developer at Epic. "We've had great experiences with the recruits we've had from UW."
"I was so excited to meet people who are passionate about data collection, data science, development, and user experience today," says Duane Nelson, Director of Digital Technologies at Generac.
In previous years, the job fair only included employers who were members of the Computer Sciences Industry Affiliates program or those in Dane County. Therefore, the transition to a broader CDIS event included a change to welcome employers from all across Wisconsin. The CDIS job fair is a valuable way the university connects top tech talent with companies throughout the state of Wisconsin and beyond. 
For more information, visit our website here.
By Arushi Gupta