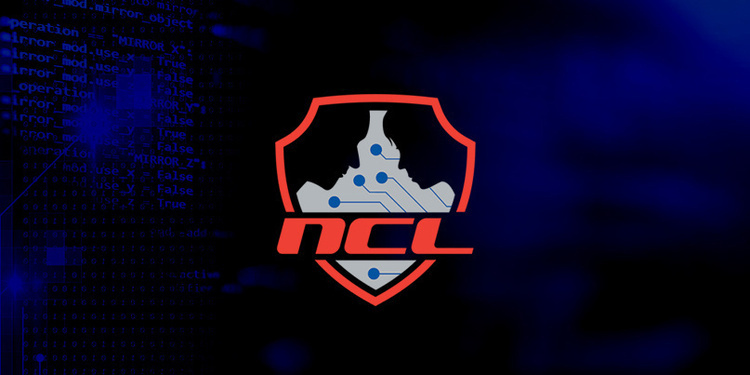 A team of UW-Madison undergraduates from the Cybersecurity UW Club (CSEC), known as 0xb4dgers, placed 49th out of 3,658 entrants in the Spring 2022 Cyber Skyline NCL Team Game. Although there's some question as to how to pronounce their name, there's no doubt that these Badgers made their faculty advisor Dorothea Salo and the university proud.
In the NCL Games, the team solved challenges such as identifying hackers from forensic data, pentesting and auditing vulnerable websites, recovering from ransomware attacks, and more. The team members – Paul Chung, Nic Draves, Jacob Sandum, and Thomason Zhao – not only placed high overall but did particularly well in the Enumeration and Exploitation category where they placed 24th. In this category, they identified actionable exploits and vulnerabilities and used them to bypass the security measures in code and compiled binaries. In addition, the team placed in the top 100 in the Open Source Intelligence (OSINT), Network Traffic Analysis, Password Cracking, Forensics, and Scanning categories.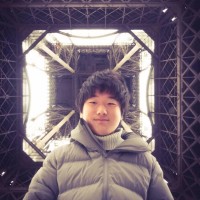 Paul Chung attributed their success to dedication, noting that the team practiced in Cybersecurity UW's biweekly meetings ahead of the competition. "We studied CTF (Capture the flag) competition problems from the past years together, which exposed us to new topics and motivated us to dig deeper into the logic of them." The Computer Sciences and Data Science double major also added, "And the most important thing is that we were all having fun!"
Nic Draves, a Computer Engineering and Computer Sciences double major, also attributed their success to staying nimble in the competition. "We tried to set a time limit on how long we would try a certain question before," Nic notes. "Since each category had multiple tasks with many parts or groups of questions, we needed to make sure we stopped working on questions after we got stuck. This way we could move on to start solving a different question and then come back to it later and try a different approach."
Cheering them on was Distinguished Faculty Associate Dorothea Salo from the Information School (iSchool), who helped the UW Cybersecurity Club grow from when it first started in 2019. "CSEC was a student initiative from its start – Nic Draves, Tony Tu, Faith Isaac, and Aidan McEllistrem were the original founders," Dorothea explains. "I went to the February 2020 UW Student Org Fair in the Kohl Center on behalf of the Jail Library Group, which I advise. I happened on the CSEC booth by total accident – just walking the floor, as you do – and was absolutely delighted to meet and chat with the founders." She offered to be their faculty advisor, and the rest is history.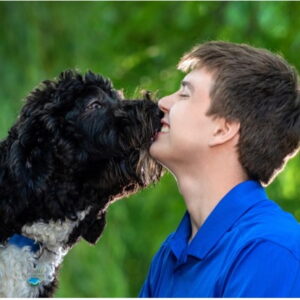 Nic was inspired to found the group when he couldn't find a club specifically focused on ethical hacking and cybersecurity. "I decided to reach out to a few of my friends who were also going to school at Madison," Nic recalls. "I knew previously that they were interested in cybersecurity, and after talking about what learning cybersecurity could look like, we all agreed that it could be a lot of fun to collaborate and learn cybersecurity with each other."
With each new member, the club has evolved to bring new opportunities to the members. "After the club started to grow, students like Jacob, Paul, and Thomason joined who had experience with CTFs and suggested we try and have a group where people can practice CTF challenges," Nic explains. "Slowly we formed a group with people who were interested, and with the help and guidance of our advisor, we started to participate together and compete in CTFs!"
Although housed in the iSchool, CSEC is open to any undergraduate or graduate student interested in cybersecurity. In fact, the Department of Computer Sciences sponsored 0xb4dger for the NCL Games. Computer science and information science make a great pair as they provide different lenses on information security. Salo explains "Computer Sciences teaches you about network engineering; the iSchool teaches you about social engineering." 
Salo built the iSchool's LIS 510, Human Factors in Information Security, to focus on human beings and security, with the technology as a backdrop. She notes that it pairs well with Comp Sci 542, Introduction to Software Security, about security software development and vulnerability hunting as well as Comp Sci 642, Introduction to Information Security, which covers cryptography, security protocols, and tools and techniques for system security. Dr. Rahul Chatterjee of Computer Sciences is one instructor for these courses. All together, these courses provide a unique perspective on cybersecurity and information security – a perfect example of how the disciplines complement each other as part of the School of Computer, Data & Information Sciences.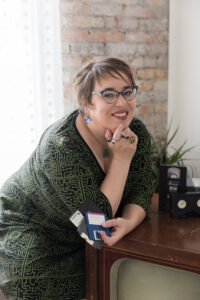 People take many different paths to deciding to focus on information security and cybersecurity, both of which are about protecting data. For instance, Salo shares that she "came to information security through library privacy and digital forensics – forensics because archivists use digital-forensics tools and techniques to collect and preserve born-digital materials. It makes for great demos – watch me, nothing up my sleeves, I can make a deleted file reappear!"
On the other hand, Chung explains, "I wanted to be a hacker when I was 14 after seeing the group Anonymous penetrating into any place in the world. That triggered me to learn cybersecurity during high school, from which I learned the skills and ethics. I wanted to continue the journey to become a cybersecurity expert in college and subsequently decided to join the exclusive cybersecurity club at the UW–Madison!"
Any student who has an interest in cybersecurity can join Cybersecurity UW and start preparing for next year's competitions. Other Badgers can support the club by working with Salo on securing dedicated funding to sponsor future teams. 
Looking to the future, Nic notes, "Our team is still fairly new, so we were very excited to see we did so well for our first time doing the Cyber Skyline NCL. We are very excited to see what we can do in the future as we strengthen our skills and see our team grow."
The School of Computer, Data & Information Sciences will continue following the endeavors of the unique Cybersecurity UW Club that demonstrates how computer, data, and information sciences act as a perfect mix for taking on the world's challenges – and competitions!