A UW–Madison research team's efforts to develop a new diagnostic test for Sjögren's syndrome earned the 2022 WARF Innovation Award. The multidisciplinary team includes faculty member Michael Newton and graduate student Zihao Zheng from the department of statistics in the School of Computer, Data & Information Sciences (CDIS) as well as Sara McCoy (project leader) and Miriam Shelef from the department of medicine in the School of Medicine & Public Health (SMPH).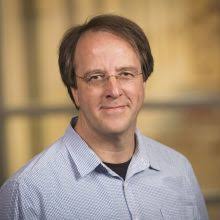 "We are proud of the statistical research contributions made by Professor Michael Newton and former graduate student Zihao Zheng," said Yazhen Wang, chair of the department of statistics. "Having a team of researchers from SMPH and CDIS is evidence that UW works across schools and colleges to solve societal and health issues." 
Sjögren's syndrome is one of the most common systemic rheumatic diseases, affecting an estimated 4 million Americans. It is associated with significant morbidity and an increased risk of lymphoma. 
Within the Sjögren community, a major area of insufficiency has been the identification of novel biomarkers for this disease. To address this shortfall, the research team utilized a whole peptidome array, implementing a new biostatistical method to narrow down the most relevant bound peptides on the array. To corroborate their findings, the team synthesized the peptide sequence and added patient serum, utilizing a validation cohort of three sample types: seronegative individuals, patients displaying autoimmune features, and individuals who presented with dry symptoms or signs. They found that when they combined the peptides that were bound more in seronegative Sjögren's, they could generate a panel of tests that had good diagnostic accuracy for seronegative Sjögren's disease.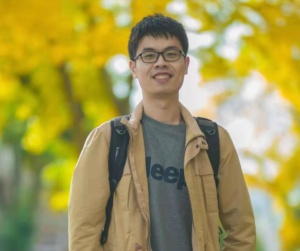 "There are bidirectional benefits of the underlying work; by puzzling about appropriate statistical techniques to apply to the high-dimensional antibody-profile data used in Dr. McCoy's auto-immunity work, we were fortunate to be able to support the exciting finding on Sjogren's disease," said team member Michael Newton, statistics professor as well as chair and professor of biostatistics and medical informatics. Newton highlighted the importance of collaboration among specialists in different fields and his gratitude, "to have had patient collaborators to guide us along the way."
WARF has a founding purpose "to promote, encourage, and aid scientific investigation and research at and within the University of Wisconsin–Madison." This year, two teams won the award. The other team's project was New, Lightweight Material to Protect Against Bullets and Other High-Speed Impacts. Both winning teams each receive an award of $10,000, with the funds going to the named UW–Madison inventors.
Over 97 years the WARF foundation has funded more than 4.1 billion in research grants to UW-Madison and the Morgridge Institute for Research. 
Video on the Innovative New Diagnostic Test for Sjögren's Syndrome