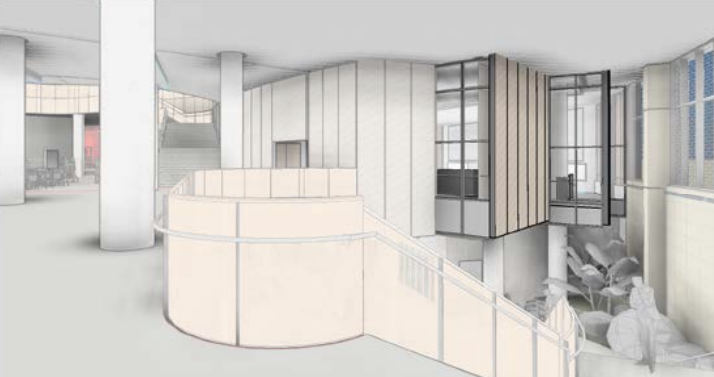 The University of Wisconsin–Madison's School of Computer, Data & Information Sciences (CDIS) — a unique, forward-thinking collaboration focused at the intersection of technology and humanity — just released a virtual tour of its new building which will break ground next year.
The new $225 million 325,000 square foot state-of-the art building in the center of campus will be a beacon for high tech in Wisconsin. The facility is being privately funded with major support, including a $125 million commitment from John and Tashia Morgridge and $50 million from the Wisconsin Alumni Research Foundation (WARF).
CDIS brings together UW–Madison's highly ranked Computer Sciences and Statistics departments and the Information School. The new facility will house CDIS departments along with Biostatistics and Medical Informatics, the American Family Data Science Institute, and the Center for High Throughput Computing. The building will be a hub for the bustling tech ecosystem in Wisconsin, fostering academic research, supporting booming student interest, and hosting collaborations with industry and community partners. Designed to be the most sustainable building on campus, the new facility will also focus on creating a more inclusive and diverse tech community.
The virtual tour produced by Kahler Slater and LMN Architects offers viewers an opportunity to experience the new building online. While the final design including finishes, artwork, signage and furniture won't be completed for several months the overall spaces and structural elements are largely set.