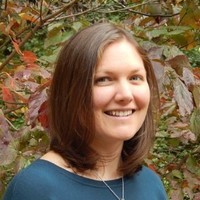 When badger alum Amber Field identified a gap in the education system where students weren't learning how to collaborate effectively, she found the perfect opportunity to return to her alma mater.
Field graduated from UW–Madison in 2005 with a degree in computer sciences. After working for IBM, National Geographic and Capital One, she is now the vice president of software development at SingleWire, where she leads the product and engineering teams in creating a critical event management and mass notification system for schools, hospitals and other companies. Her work in the industry has provided a unique lens, "The real inspiration is that I've been on the other side of the coin. I've hired hundreds of new engineers, but not many of them have had any agile software development experience" she said in an interview.
Three years ago, Field introduced the Computer Sciences Capstone Course for juniors and seniors in the computer sciences major. The course has grown to boast six industry partners and 93 students for the fall 2022 semester. Each fall, Field works with companies to develop projects and pitch them to students who form their own teams and hop on their chosen project. Additionally, the industry partners provide mentors that meet with the students once a week. "It's a win-win for everyone involved," Field said. 
This past semester, students worked with Amazon's ShopBop, Associated Bank of Madison, Epic, Capital One, Last Lock and MCANTA. Field also included MBA and User Experience (UX) MA students that "fill a critical role on the team and create better, well-rounded teams."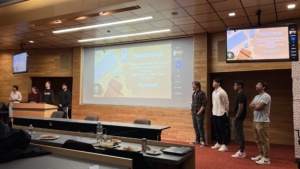 One group of students, who call themselves C1-X, worked with Capital One to help customers figure out which credit card best fits their needs. They also provided tips on how customers can maximize rewards. Users respond to prompts asking about their preferences on factors like annual fees, cash back, miles and more. At the final presentations, C1-X successfully took the audience through a live demonstration of their work. According to team member and computer sciences major student Kevin Phouisangiem, "This project and course have made me feel more prepared for the real world." 
The impact of these projects goes beyond the classroom. Students have been offered internships and full-time jobs as a result of their hard work. Last Lock, a company founded by UW graduate students, creates self-powered smart locks that can be fitted to most current US hardware. Following last year's capstone project, Last Lock hired 5 students full-time! According to Field, the benefits go both ways. The computer sciences capstone course provides companies with an outlet to reach talented students under the umbrella of academics. 
The benefits of this course impact all parties involved. Students get hired and mentors get to scope out talent and implement real projects they might not otherwise have time for. The computer sciences capstone is just one of the ways CDIS fosters interdisciplinary collaboration and real-world learning opportunities. Field's hard work at developing the course allows students to prepare themselves for full-time employment and inevitable collaboration. 
"This class is all about trying to get the students as much of that real-world knowledge and experience as we possibly can."