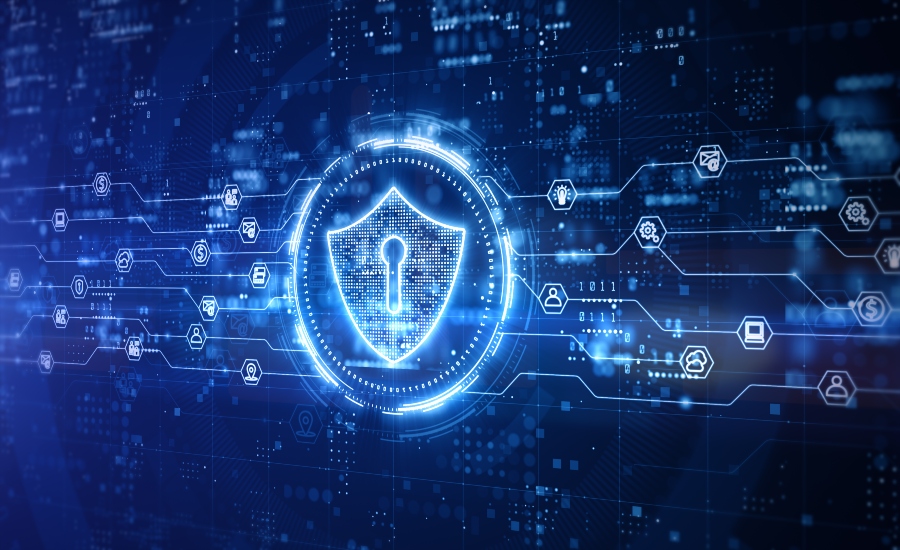 The University of Wisconsin-Madison has been selected by U.S. Cyber Command (CYBERCOM) to join a new initiative to increase the nation's capabilities in cybersecurity education, research, and workforce development.
The U.S. Cyber Command Academic Engagement Network (AEN) — announced on Jan 6, 2022 — supports and enhances CYBERCOM's innovative efforts involving the U.S. cyber workforce, applied cyber research, applied analytics and other strategic issues.
The network consists of 70 universities, 14 community colleges, nine minority serving institutions, four military service academies, and four military war and staff colleges. These institutions are located in 34 states and the District of Columbia.
The goal of the initiative is to increase the number of qualified cyber professionals that can assist CYBERCOM in its mission of advancing critical national information networks, providing support for mission execution, and strengthening the nation's ability to withstand and respond to cyberattacks.
The School of Computer, Data & Information Sciences (CDIS) took the lead in applying to the Academic Engagement Network on behalf of UW-Madison. "Being a part of this initiative is one of many ways CDIS is helping bring new investment and collaboration to Wisconsin," said CDIS Associate Director and iSchool professor Kristin Eschenfelder.
"It's very exciting that UW-Madison was chosen to be a charter member of this network," said UW-Madison Computer Sciences professor Barton Miller. "We have a long history as an academic leader in cybersecurity research and education, and this partnership between UW-Madison and U.S. Cyber Command will help accelerate discovery, collaboration and innovation in these fast moving fields."
"This kind of partnership enables UW-Madison and other partners in Wisconsin to contribute to finding solutions to some of the most difficult cyber challenges we face as a nation. It gives Wisconsin a seat at the table," said Dave Schroeder, Research Director for the Wisconsin Security Research Consortium and a Cyber Warfare Officer in the Wisconsin Army National Guard.
CYBERCOM prioritized diversity in its selection process. "As we look at this cyber environment being much more complex and especially the threat environment, we need much more diverse thinking, experience, innovation and talent and those collaborative academic networks are ways to get after that," Col. Scott Nelson, CYBERCOM Director of Academic Engagement, said in an interview about the new program.
As part of the Academic Engagement Network, UW-Madison will gain access to information and resources from CYBERCOM including lecturers on cyberspace strategy, policy, law, innovation and workforce issues, receive invitations to exclusive webinars about important and timely technical and non-technical problems, and benefit from key Department of Defense programs that impact cyberspace.