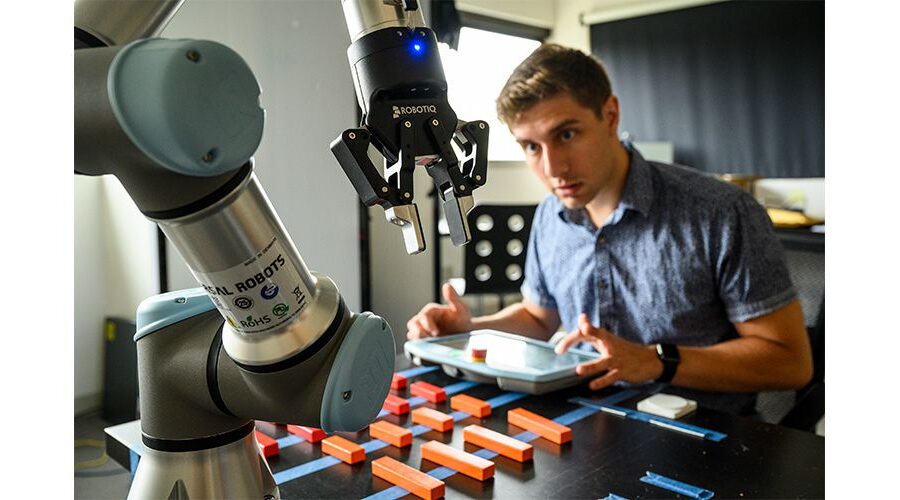 The prestigious consortium for Human Computer Interaction (HCI) has a new home at UW-Madison. Known as the Human Computer Interaction Consortium (HCIC), the HCIC is a leading group of academic, governmental and industrial organizations at the forefront of research in HCI. The consortium brings members together annually to discuss emerging topics within the field, primarily related to solving challenges at the intersection of technology and humanity. On June 23 and 24, 2021, UW-Madison hosted the first virtual HCIC conference, which focused on themes of accessibility and inclusivity.
The HCIC currently includes 24 members representing the most influential names in HCI, with UW-Madison involved as an active member since 2014. Other prominent members of the consortium include: Stanford University, Cornell University, Northwestern University, Microsoft, Facebook and Google.
Each year, the HCIC conference features a different theme related to HCI research. This year, the theme surrounded inclusivity and accessibility, which included topics such as leveraging technology to aid people with disabilities, increasing inclusivity to all races, and creating tools to assist people who are blind or deaf. Conference activities involve presentations by speakers from member organizations followed by a comprehensive discussion among members.
All academic institutions involved are eligible to send two PhD students to the conference, providing students with opportunities to meet industry professionals and deepen their understanding of the field. This year, PhD students Prajna Bhat and Yanan Wang were selected from UW-Madison.
Two UW-Madison faculty members, Computer Sciences Professor Bilge Mutlu as well as iSchool Senior Outreach Specialist Meredith Lowe, hold administrative positions in the HCIC. Multu now serves as the Secretary-Treasurer of the HCIC and Lowe serves as the HCIC administrator. Other faculty members, including Computer Sciences Professor Yea-Seul Kim, Computer Sciences Professor Yuhang Zhao, iSchool Professor Jacob Thebault-Spieker, and CDIS Associate Director and iSchool Professor Kristin Eschenfelder were also in attendance.
The expanded involvement in the HCIC from the School of Computer, Data & Information Sciences (CDIS) faculty has allowed UW-Madison to increase expertise and establish leadership in the fast-growing HCI field, following efforts from Computer Sciences and iSchool departments to hire more faculty with HCI research interests.
While the University of Minnesota previously maintained the administration of the group, a transition in management presented UW-Madison with the leadership role of the HCIC beginning in 2020. While the conference was not held last year due to COVID-19, UW-Madison hosted the conference virtually this year and will host the conference in-person in Lake Geneva in 2022.
"It's a big responsibility, but it's also another sign of our growth as a field at Wisconsin," Mutlu said. "We're doing more and more HCI related research, teaching, and outreach as a part of our service to the community."
By Nicole Herzog