What keeps Professor Patrick McDaniel inspired after decades of innovating in the computer sciences field? He says it's the students. 
"One of the important things to know about being a researcher is that you don't do it in a bubble. You're surrounded by students and they help define the scope of your research," he said in our interview with him. Treating students as legitimate contributors to his research has resulted in a strong sense of team amongst those he works with.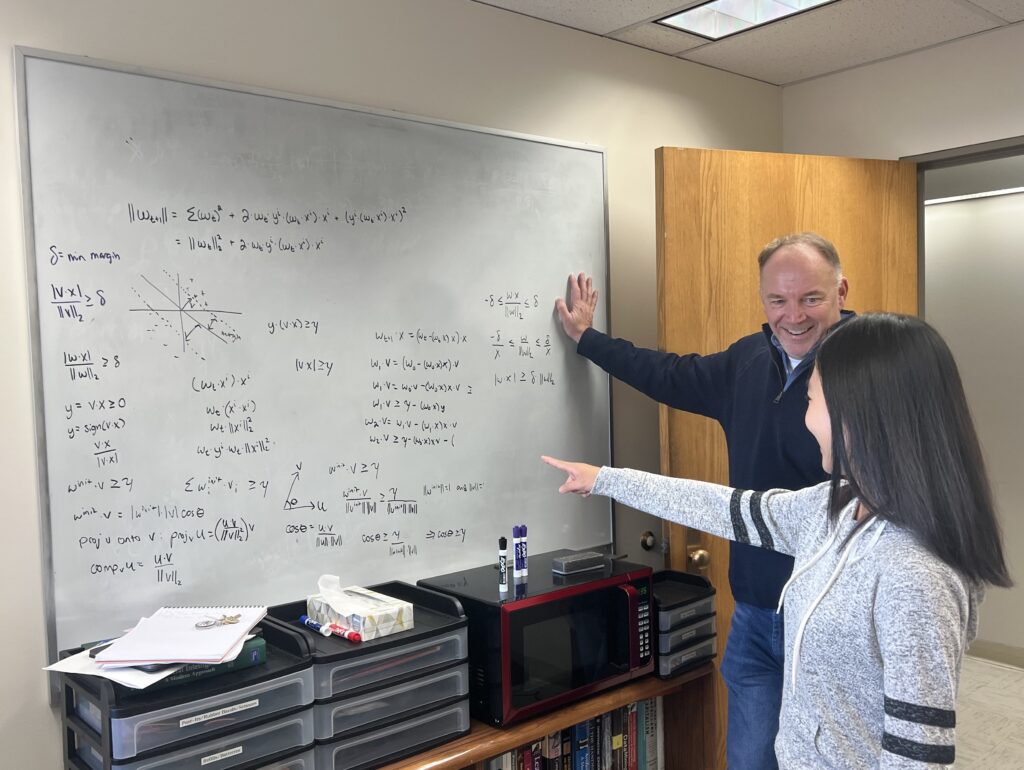 This fall, McDaniel joined the Computer Sciences department in the School of Computer, Data & Information Sciences (CDIS) as a professor and the Tsun-Ming Shih Chair in the College of Letters & Science. McDaniel serves as a fellow for the Institute of Electrical and Electronics Engineers, the Association for Computing Machinery, and the American Association for the Advancement of Science. He is a 2020 recipient of the SIGOPS Hall of Fame Award, which recognizes the most influential Operating Systems papers published. McDaniel is also the director of the NSF Frontier Center for Trustworthy Machine Learning. 
Along with his family, McDaniel brought research assistants from Pennsylvania State University to continue their work with him. Ryan Sheatsley, one of McDaniel's research assistants and Ph.D. students, who focuses on the security of machine learning, has years of experience working with him. He moved with McDaniel halfway across the country to Madison to finish the last year of his Ph.D. "I couldn't really see myself doing grad school with any other advisor," Sheatsley said. 
McDaniel's research focuses on a wide range of topics in computer and network security as well as technical public policy. More specifically, he analyzes machine learning and detects threats posed by adversaries and produces thoughtful work about privacy and security. With a blend of both industry and research experience, McDaniel said he is now more aware of the practical problems in the computer science industry. 
One of the big focal points of McDaniel's work is machine learning. A branch of artificial intelligence that relies on systems learning from data and patterns, machine learning can pose many threats to security. ML can be used in email filters that sort spam, websites that make personalized recommendations and internet search engines. 
However, McDaniel warns of the dangers of machine learning in some cases: "People are using AI and machine learning in ways that are not cognizant of the limitations. Machine learning will be wrong some of the time."
What if machines teach themselves racial bias? Take the 2015 example of a Google Photos user noticing that his black friends were classified by the program as "gorillas." Since then, Google has apologized and attempted to correct this blatant error by blocking the "gorilla" image category. However, the impact that this had on public perception of machine learning was great. 
Moving forward, McDaniel suggests that we need to have an understanding of a vast set of life perspectives in order to create ML programs that are effective, secure and equitable. "One of the limitations of computers, in general, is they have been built for people that have the same life experiences as the people who programmed them," he said. With a lack of representation in the workforce of people creating AI and machine learning technology, there will also be a lack of representation in the product. 
Sheatsley also sees a bright future in machine learning: "I'm very optimistic that we'll be able to use machine learning systems in a trustworthy manner." He says that when using machine learning for decision-making processes that can have a significant impact on society, they have to be extremely secure and protected from adversaries. Sheatsley believes we have the chance to get ahead in machine learning, and we need to use the time we have properly to ensure a more equitable society.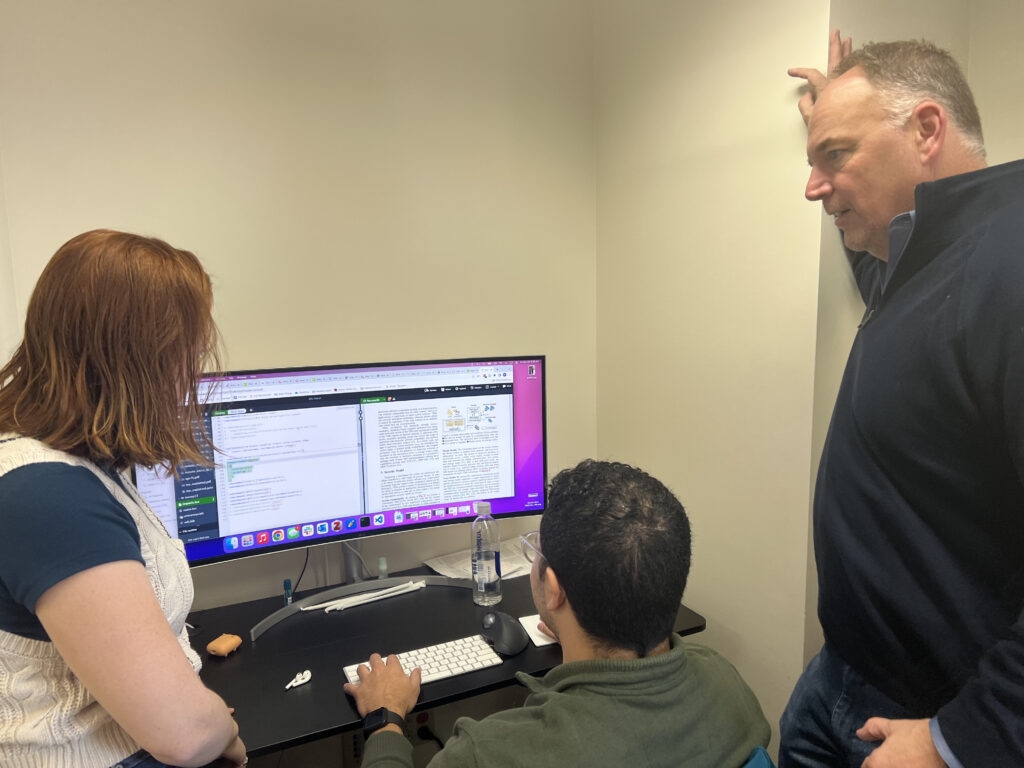 No matter what opportunities exist virtually, McDaniel is also focused on more personal connections. He looks forward to fostering interdisciplinary work and presenting new opportunities to undergraduate students who may one day be his Ph.D. students.
With the new School of Computer, Data & Information Sciences building opening in 2025, there will be even more avenues to connect in person. In addition to housing the three CDIS departments of Computer Sciences, Statistics and the Information School, the building will bring together students from any major and help the department grow along with the ever-increasing student enrollment in these fields. 
Computers are ubiquitous, and they will continue to grow as time goes on. According to McDaniels, being educated on and interacting with computers is a vital part of a college education for all students.
"There is no discipline that is not touched by computer science." McDaniels' ideas tie directly into the interdisciplinary goals of CDIS. Building our future will connect what's now to what's next. Students from all majors and backgrounds at UW–Madison will be encouraged to come together under the roof of CDIS and collaborate. 
"What inspires me most about joining CDIS is the prospect of advancing its mission to equip students throughout the university with the digital literacy required for any career."
Feature photo for article includes, from left to right, Eric Pauley, Quinn Burke, Rachel King, Patrick McDaniel, Kunyang Li and Yohan Beugin.