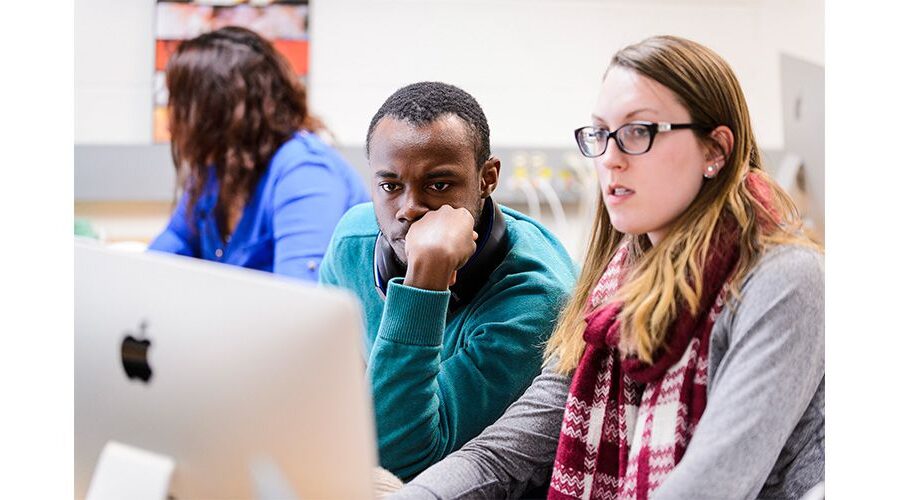 By Nicole Herzog and Elea Levin
05/06/2021
When senior Caleb LaCount began his studies at UW-Madison, he was determined to study Dairy Science. Yet, after taking a few courses in programming, he saw the plethora of opportunities that could arise from combining his interests in Computer Sciences and Dairy Science. Now a double major in both Dairy Science and Computer Sciences, he hopes to make a meaningful difference in the dairy industry through the use of technology on farms.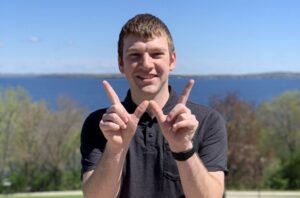 "With the dairy industry becoming more reliant on data and technology, my goal is to assist farmers with interpreting their data as well as developing new technology to implement on farms," LaCount said, "Achieving these goals will ultimately help farmers maximize efficiency which will in turn help feed a growing population in the coming years."
After graduation, LaCount will apply his Computer Sciences skills to the Dairy science industry as a Software Engineer at Valley Agricultural Software.
Like LaCount, many students in the School of Computer, Data & Information Sciences (CDIS) have integrated technology with other interests to take creative pathways across disciplines. With over 2,700 undergraduate students across the School, students engage in a multitude of different studies, from Political Science, to Music, to Astronomy.
In Computer Sciences, over 40% of students have declared more than one major in addition to Computer Sciences, while more than half of students in Data Science and Statistics respectively have added one or more majors.
"I started to realize all the different possibilities there were by double majoring in what I had chosen," Statistics and Mathematics double major Julianna Brandt said. "It really was a light into a different world."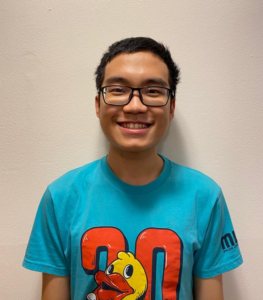 While the most popular double majors outside of CDIS include Computer Engineering, Mathematics, Electrical Engineering and Economics, Computer Sciences Department Undergraduate Advisor Madeline Julliard explained that double majoring in any field can be useful to students as they navigate their career paths and broaden their horizons.
"I think it's sometimes too easy to see majors are completely separate fields. But once a student starts studying two areas in depth, they will likely find connections they didn't anticipate," Juilliard said. "I also think it benefits our greater student population to work with students studying other fields."
For sophomore Jing Kai Ong, combining the Data Science major with Actuarial Science as well as Risk Management & Insurance in the Wisconsin School of Business will allow him to apply the technical skills he has learned in Data Science towards a future career in insurance or consulting.
"Data Science provides me with the programming and statistical background for Actuarial Science," Ong said. "Having this data analysis and machinery knowledge will help me do better in my future career by becoming a better analyst and technical asset to a company."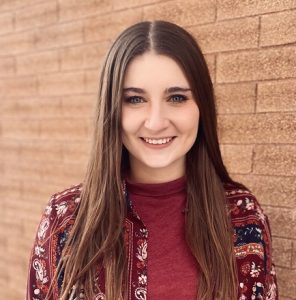 Anna Iwanski, a senior currently studying Computer Sciences and Computer Engineering with a certificate in Physics, explained that double majoring has allowed her to enhance her problem solving skills while better preparing her for a career in the augmented/virtual reality industry.
"I really have enjoyed double majoring in these two degrees as it has allowed me to work at all levels of abstraction of computer systems and explore which level I enjoy working in the most," Iwanski said. "I also have found in certain situations that having a better holistic understanding of how a computer works has made solving problems easier."
In many cases, double majoring with CDIS disciplines can propel career opportunities while also pushing future economic development.
"Because technology and data is so prominent in our society, CDIS students can pair their majors with just about anything that interests them," CDIS Associate Director Kristin Eschenfelder said. "When students pair data and computing-related coursework with coursework from other majors, they are well set-up to work in fields they enjoy."
By broadening the scope of their knowledge, CDIS students are receiving the necessary preparation to solve society's challenges as diverse leaders of the future.
"I have this dream to work for a scientific company that expands what we know; to take the next step to help the world find something new," Brandt said.